5 February 2012
At Area Events of Mondadori Multicenter
via Marghera, 28 – Milan (Italy)
Shuhei Matsuyama renews its presence at the third round of the "Music and Poetry" organized by the Associazione Culturale Musicale Notturno.
Meeting under in the name of artistic research of 360° to support the public role of art and music sponsored by Maestro and the Stars Trio.
The event will be held Sunday, February 5 at 16.00 at the Area Events of Hi Café Lounge Bar in Mondadori Multicenter via Marghera 28, Milan.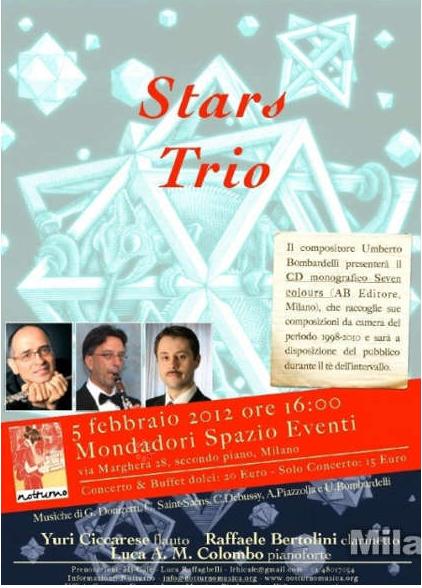 Pubblicato il 01 February 2012