Exhibition Il Tuono di Pan tra Arte e Natura
From September 13 2015 to August 31 2016
At Vittoriale degli Italiani - via Vittoriale 12 – Gardone Riviera – Italy
Opening September 13, 2015 at 16.30
Dear, you are invited Sunday, September 13, 2015 at 16.30 at the Italian Vittoriale, Gardone Riviera, opening of the exhibition Il Tuono di Pan between art and nature, promoted by EN SPACE network and Foundation The Italian Vittoriale, by Alessandra Coppa.
7 interactive installations signed by Dario Ballantini, Vincenzo Del Monaco, Setsu & Shinobu Ito, Shuhei Matsuyama, Fabrizio Musa, Sonja Quarone, Carla Tolomeo, reinterpret big horns sound, the Listen, designed by architect Italo Rota on the occasion of the first edition The Gardens of Pan and become the new path Water Savia in a sensorial museum in the open.
Attached to the press release of the exhibition and the invitation valid for 2 people to print and deliver the entrance.
For more information and the complete schedule of exhibitions and events:
- Website http://www.enspace.eu/it/dettaglioEventi.html?ID=61
- Facebook https://www.facebook.com/dannunzioeigiardinidipan
Sabina Antonini
EN SPACE
Viale Monte Santo 10 – 20124 Milano
tel +39.02.45485169
www.enspace.eu – info@enspace.eu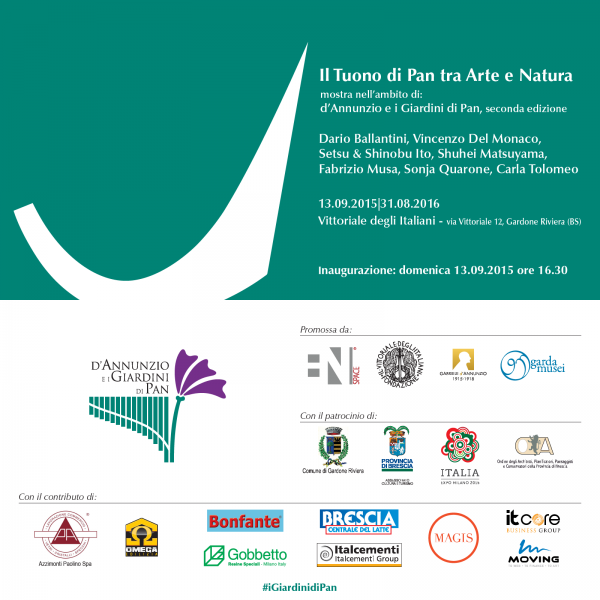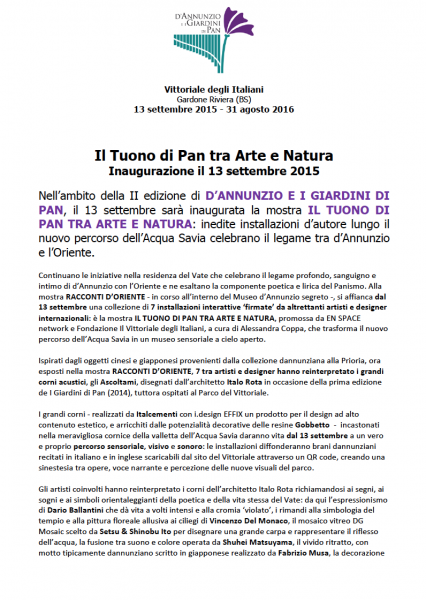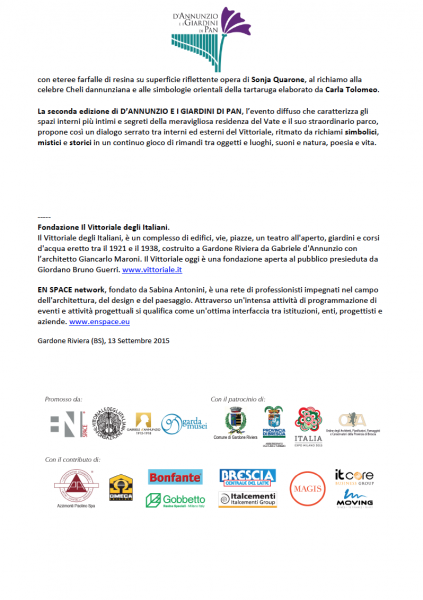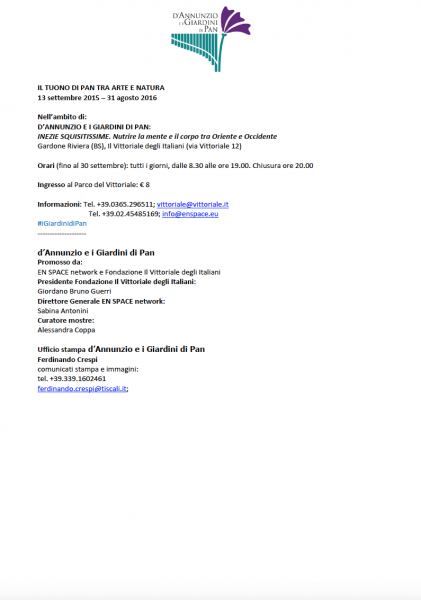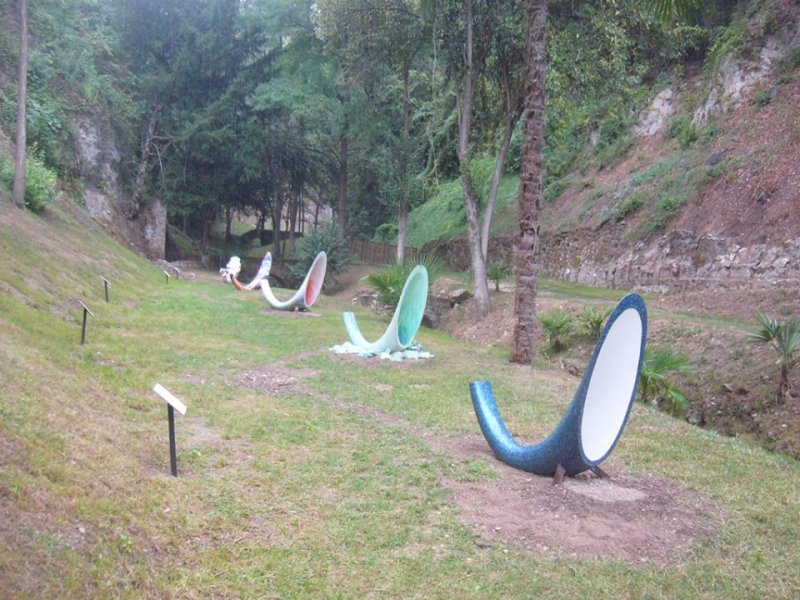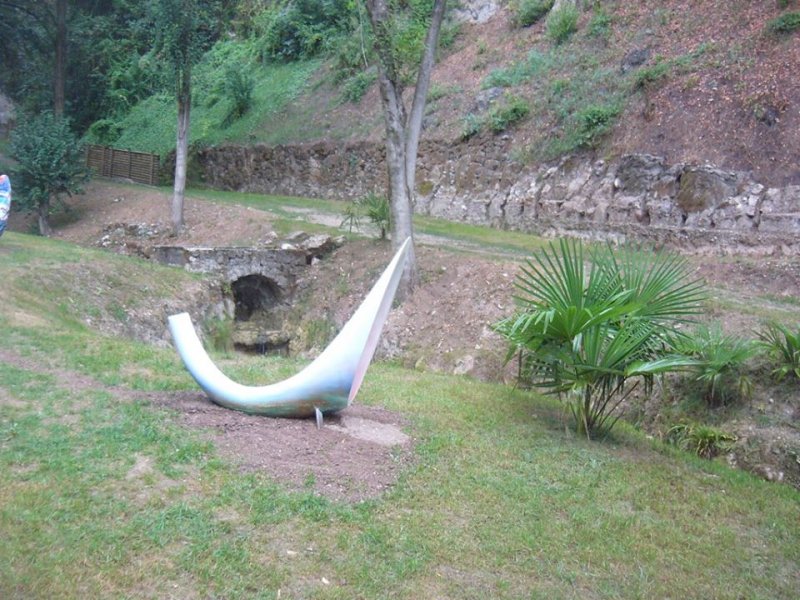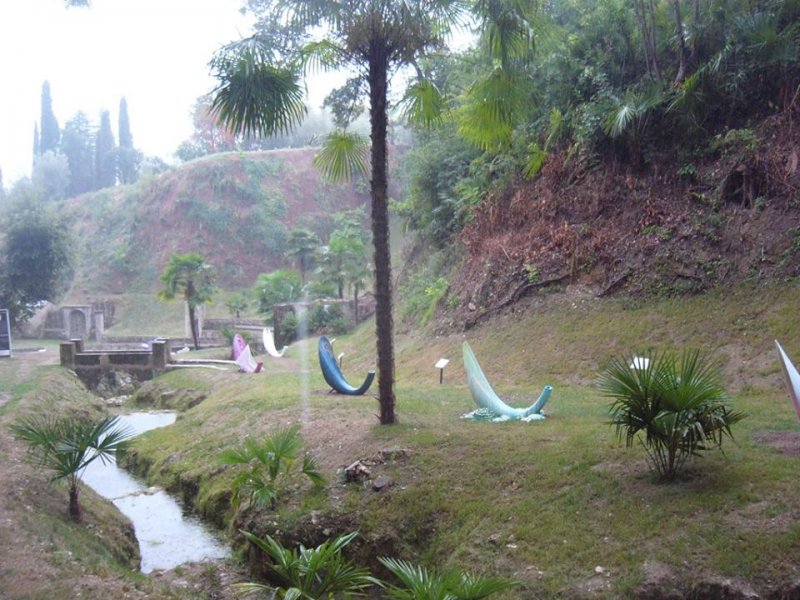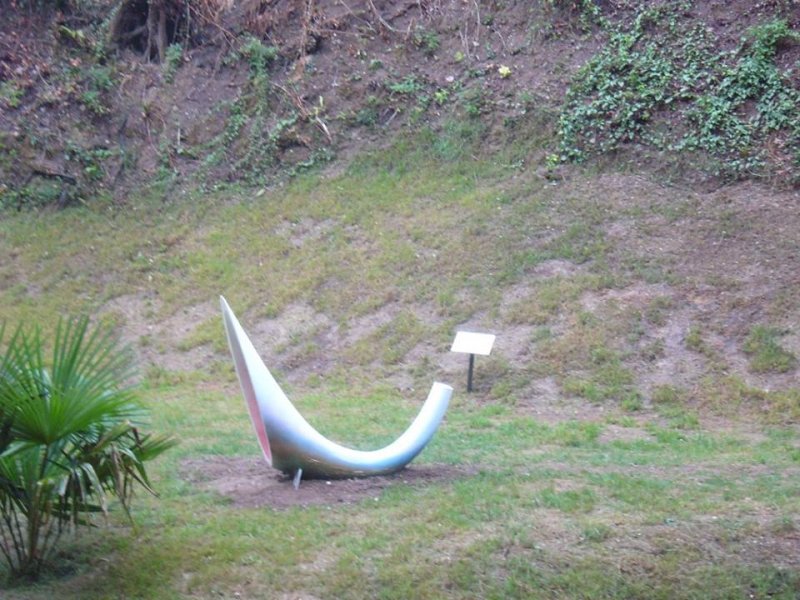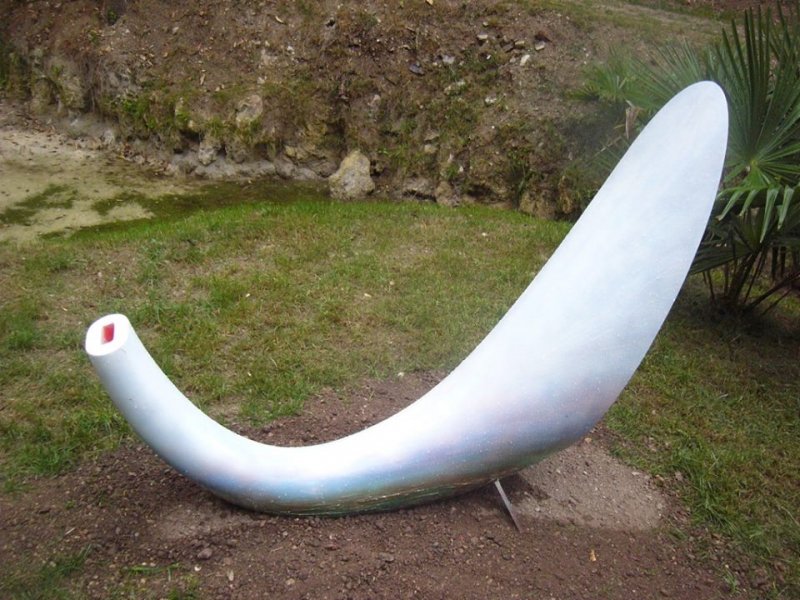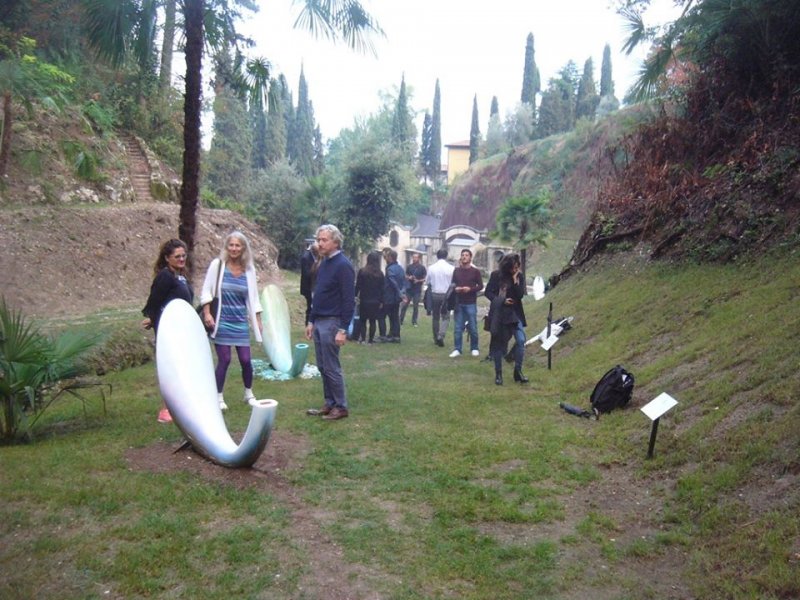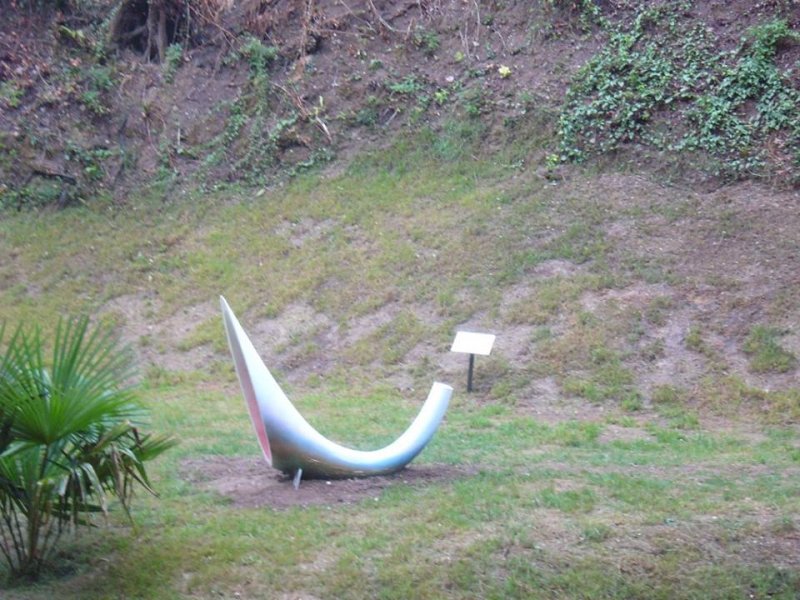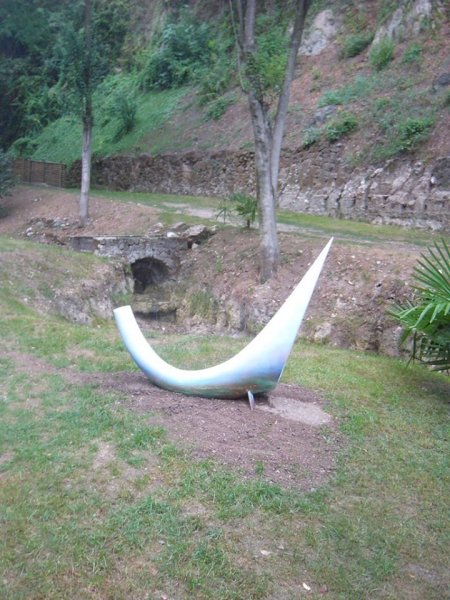 Pubblicato il 02 September 2015