Exhibition MOTTAINAI

From  April 2 to April 29, 2015
At MUSEO FONDAZIONE LUCIANA MATALON, Foro Buonaparte 67, Milan – Italy
Mottainai, Japanese expression that means "what a shame to waste!", was adopted as a slogan for environmental protection, because it summarizes the concepts of reduce, reuse, save.
After last year's great success of the European preview of GreenBiz, recycled material made of the textile dyeing process waste products, MOTTAINAI 2015 moved on to the execution phase.
GreenBiz is also utilised in the construction of the Japanese Pavilion at EXPO 2015.
VERNISSAGE: Wednesday 8th April, hours 6.00 pm by Michele Gambolò
Wednesday 15th April hours 5.00 pm Mottainai Hanami Party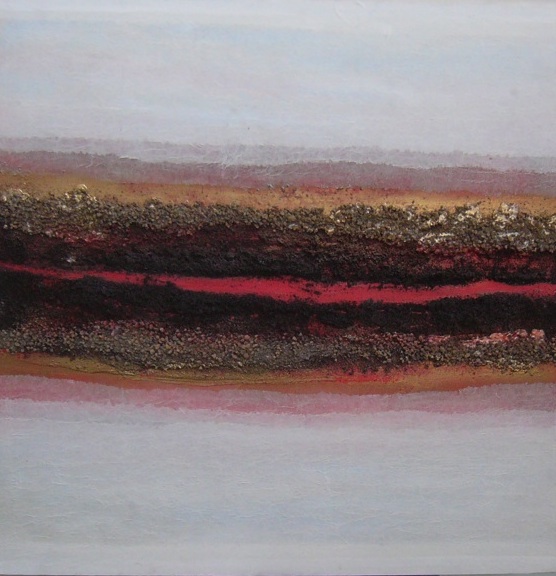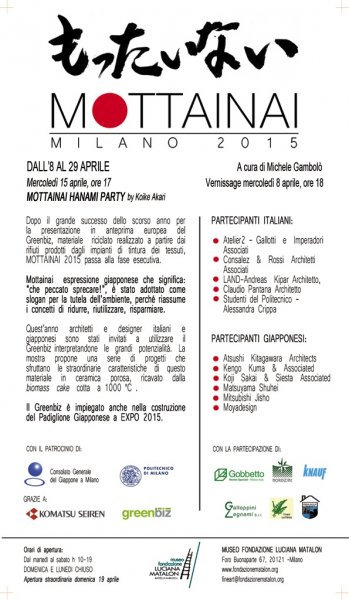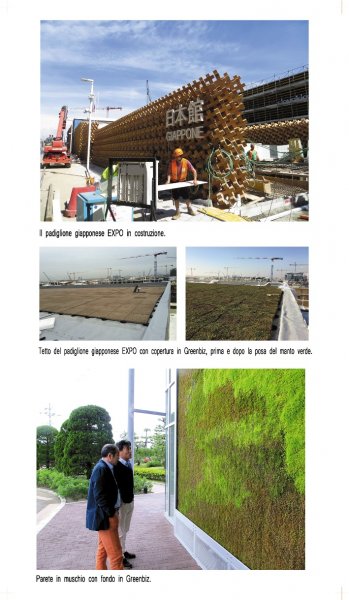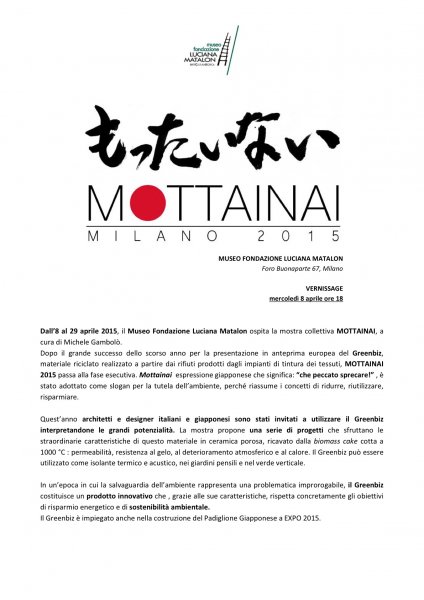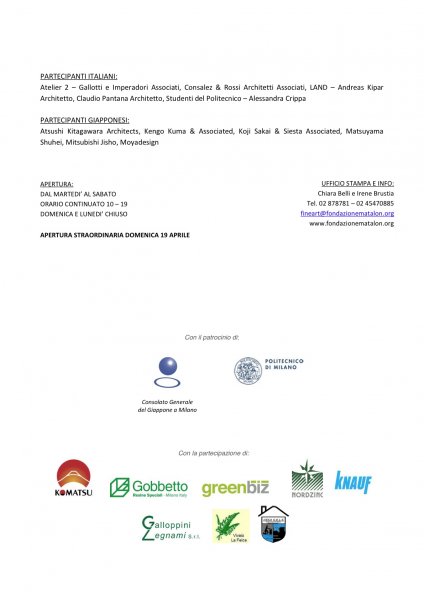 Pubblicato il 09 April 2015