MILANO DESING WEEK 2019
TITLE OF THE EVENT :
Janus _duality for bnew era,new design
DISCRIPTION OF THE EVENT:
YASUTA Veneered Surfaces & Design known for craftmanship of wood veneer, the brand has shared in a creative experience with
artist Shuhei Matsuyama expressing the beauty of internal approach.
We show our artistic wood veneered panels and Matsuyama's art paintings together in the room with the mysterious atomosphare that deeply eases the visitors mind.
We express the importance of "heart of silence" for living in this bipolar era in this exhibition.
DATE:
8th –14th April 2019
VISITORS EXPECTED:
Exhibition _ 200person per day
Opening Party _ 50peson
Breakfast Party_ 50person
HOST: YASUTA Veneered Surfaced & Design Inc.
www.veneer.co.jp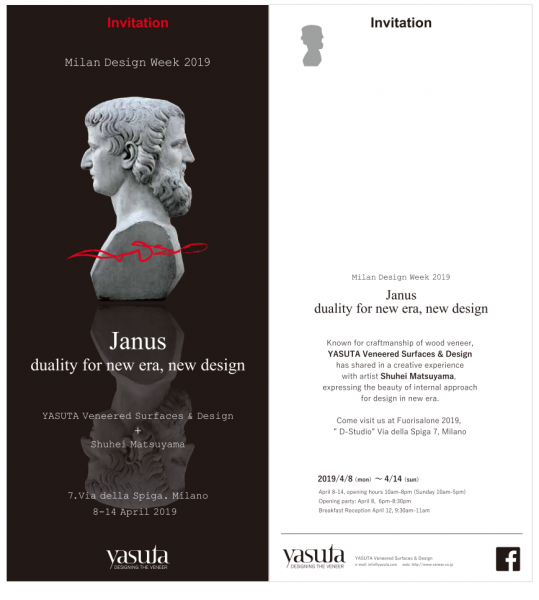 Pubblicato il 11 April 2019