Mostra Energia del Segno
From 28 to 31 March 2017
At PEx Fornace Gola
Alzaia Naviglio Pavese 16, Milano – Italy
Japan and Italy although so far away geographically, are not I been so close.
Culturally linked by a search for beauty and harmony although traditionally declined in a different can now find the happy meeting points.
One of them will surely be the exhibition of Shuhei Matsuyama teacher, organized jointly by Hakuyukai School Karatedo and Space 74 \ b at the former Furnace Gola di Milano.
Doubly teacher Shuhei Matsuyama, as an artist and karate teacher, beautiful space inside the furnace will present a series of works on canvas in mixed media. Shuhei who trained at the Academy of Fine Arts in Tokyo and arrived in Italy in 1976 to pursue his studies of painting, a pictorial research that continues to bring forward happily in a perfect symbiosis between Eastern culture and Western culture: delicate overlays and cards colors that give rhythm to the surface become landscapes, feelings, emotions and sounds.
Works from which emerges the quiet and simplicity resulting from years of reflections and pictorial practice, in a continuous subtraction and simplification towards the very essence of the pictorial gesture.
A painting, that of Matsuyama, which can only be read in the knowledge of his deep knowledge and practice of karate, martial art as every gesture has a meaning, a force, an energy, a value and can not be wasted so every track on the surface of his work is indispensable.
To explain this indissoluble union between body and mind the master, on the opening day, will demonstrate / lesson Shodo, the traditional art of Japanese calligraphy, practice for which you have to have the same control to paint or take a karate technique .
As each letter has its own sound and a word meaning, the works of art on display are the ideograms through which Shuhei Matsuyama reveals its soul and emotions.
Samuele Menin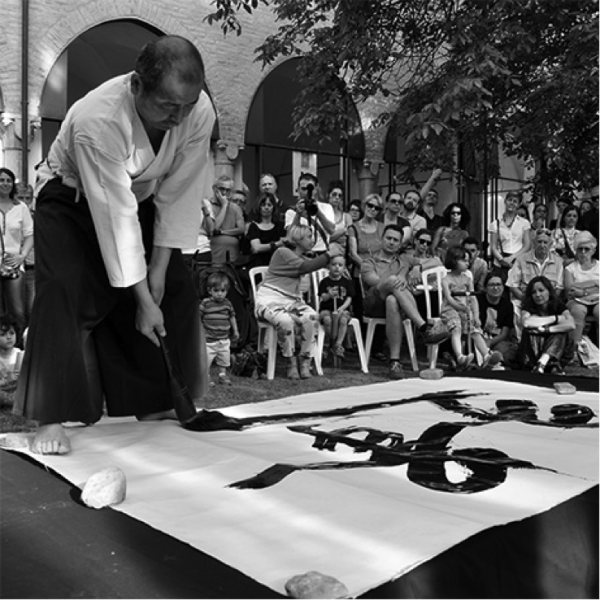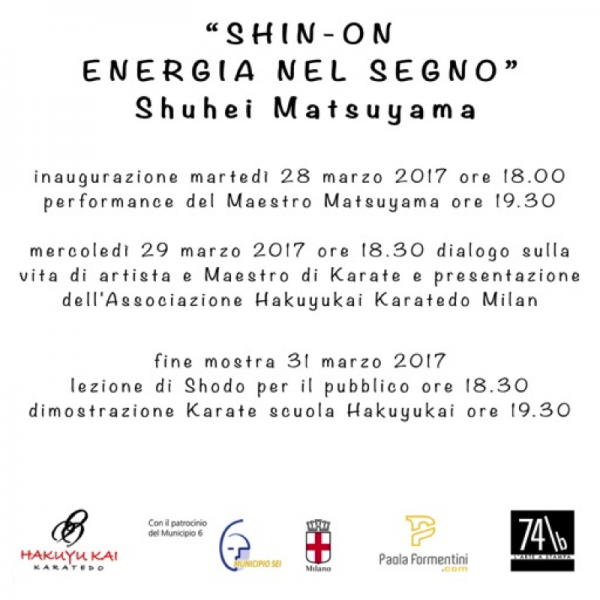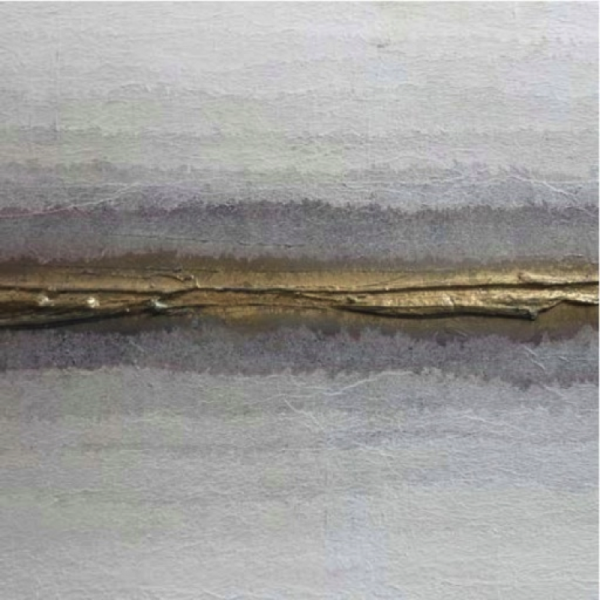 Pubblicato il 26 March 2017